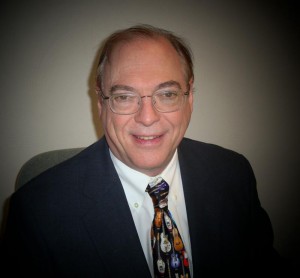 David C. Serene, a native of Indiana, graduated in 1975 from Boston University where he received the degree of Bachelor of Arts, cum laude, in Economics, and was a member of the Omicron Delta Epsilon honorary fraternity in Economics. His undergraduate concentration also included computer science and journalism.
As a law student at the University of Pittsburgh School of Law, he served as a summer law clerk for the Honorable Earl R. Handler, President Judge of the Court of Common Pleas of Indiana County. After graduating from law school in 1978, David practiced law with his father, the late Joseph W. Serene, from 1978 until Mr. Serene's retirement in 1986.
As a former Solicitor of the Indiana County Industrial Development Authority, he was responsible for the placement of $16.15 Million in industrial development bonds. In 1992, with his former partner, Michael N. Vaporis, he obtained what was then the largest verdict in the history of Indiana County for a non-fatal personal injury case. From 1993 to 1995, he practiced law in San Diego, California, where he authored the Discovery column for the monthly San Diego Trial Bar News.
His reported cases include Corbett v. Hunter, 292 Pa.Super. 123, 436 A.2d 1036 (1981), a leading Pennsylvania case on fraudulent conveyances between husband and wife, and Pine Township Water Company v. Felmont Oil Company, 425 Pa.Super. 473, 625 A.2d 703, allocatur denied, 537 Pa. 665, 644 A.2d 1202, (1993), one of the first Pennsylvania cases decided under the Pennsylvania Supreme Court Penn Piping decision regarding termination of inactive cases.
He is a member of the American, Pennsylvania and Indiana County Bar Associations, the Pennsylvania Trial Lawyers Association, the Association of Trial Lawyers of American, and the State Bar of California. His extracurricular interests include theater and music.